Vestry
St. Thomas' Officers and Vestry Members: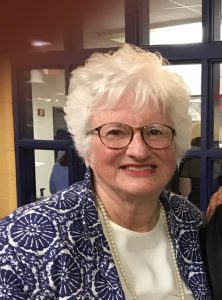 Senior Warden: Elizabeth Moran (2024)
Elizabeth Moran grew up in Camden and has been a parishioner of St. Thomas' since 1964. She and her husband, Andrew, were summer parishioners until 1987 when they moved from Fairfax County, Virginia, to Northport, Maine. In Virginia, they were married in St. Alban's Church in Washington, where Elizabeth taught church school. After moving to northern Virginia, they were members of Truro Episcopal Church in Fairfax, where Elizabeth was Directress of Altar Guild, and their daughters, Heather and Melissa, were acolytes.
After moving to Maine, Elizabeth and Andrew and their family have been active in St. Thomas'. Elizabeth has served on Altar Guild, the Archives Committee, the Memorial Gifts Committee, the Building Committee for the new Church School Wing, the Finance and Endowment Committees, the Personnel Committee, and the Grounds Committee. She has served as Senior Warden, Junior Warden, Treasurer, and on Vestry including Clerk of the Vestry. As "unofficial" church archivist, she compiled a History of the St. Thomas Needlepoint Kneelers.
Elizabeth has been active in the community as Director of the Camden Public Library for 20 years and as a volunteer on various community projects.
As an Episcopalian, Elizabeth respects the rich history of the church and its Anglican heritage as the foundation for the traditional liturgy and worship of today's church while also adapting to the changes needed in the contemporary church to keep it vibrant and growing.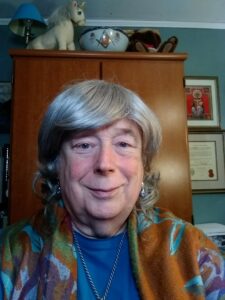 Junior Warden: Br. Donovan Bowley, BSG (2026)
Donovan has been a member at St. Thomas for the past 16 years, since retiring back to Maine, where his father's family has been since the 1740s. Here at St. Thomas', he has been a choir member, Eucharistic Minister/Acolyte, Worship Leader, and Eucharistic Visitor and Pastoral Associate, as well as serving on the Vestry and on the recent Search Committee for the Rector. He convenes the Wednesday Bible Study group, and after taking the Education for Ministry course led by Rosalee Glass, assisted her in EfM for several years. 
 
He is a life-professed member of the Brotherhood of St. Gregory. Its members are not monks living at one location together in community but are individual friars dispersed throughout the United States, and in the Philippines and Australia. He served several years as the Provincial of their New England Province.
 
After some 22 years at the Church of the Advent, he worked with St. John's Parish, Charlestown, Massachusetts; then joined the Parish of the Messiah in Auburndale, Massachusetts, serving there as Vestryman and Warden, coming to St. Thomas' Church from there.
 
He is a biologist and holds a Ph.D. in Biology from Boston University, where he taught on the faculty for the last three years of graduate school. He has been a forest ranger, a regional planner, an environmental analyst, and managed the Technical Services section of the Massachusetts Drinking Water Program, retiring to Maine in 2007. 
 
His current interests include local Maine history, and he works with several local historical societies as well as assisting as needed at the Walsh History Center at Camden Public Library.
Treasurer:  Terry Mello (2025)
Picture and Bio coming soon!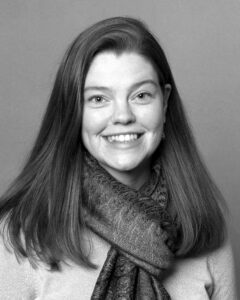 Clerk of the Vestry – Anne Rogers-Popejoy
Anne Rogers-Popejoy has served as a vestry member, senior warden, clerk, Diocesan Council member, and cantor in the Diocese of South Dakota. She has worked with young adults living in intentional community in the Episcopal Church, with Thunderhead Episcopal Center, and is the secretary of the board for Earth & Altar, a publication for and by catholic and reformed Christians of all denominations who see an expansively conceived credal orthodoxy as fully compatible with LGBTQ inclusion, gender equality, and racial justice. Anne became an Episcopalian while attending Kenyon College, and was raised in the United Church of Christ in Connecticut. Her professional career has been dedicated to working with and for non-profit organizations in small communities, delving into education, administration, and development. An ardent supporter of the arts and education, Anne worked with the Historic Homestake Opera House, Boys & Girls Clubs, and Northern Hills Alliance for Children in advocacy and fundraising. She currently works in development at the Strand Theatre in Rockland. Anne, Jamie, and Ronan (5) relocated to Maine in the fall of 2021, and can most often be found exploring outdoors, playing in costume, or trying something new in their kitchen. 
Vestry Members: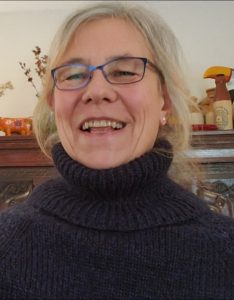 Sarah Groman (2025)
Sarah grew up in England, one of 6 siblings and trained as a doctor in London. She met her husband, Phil, in Nepal, and after 25 years in Africa and South America, they moved to Maine. They have been regular members of St. Thomas' since 2013. Their son, Christopher, lives with them in Union, and their daughter, Anna, and son-in-law, Nathan, live in Rockland.

Sarah has served on the vestry before (4 years), was/is on the COVID task force, is currently a lector, leads Noonday Prayer on Mondays, and is a member of the Flower Guild. She continues to meet monthly via Zoom with 4 other women who together embarked on the first Wayfinders course held at St. Thomas' in January 2020, right before the start of the pandemic.

Sarah loves flowers, the outdoors, walking, travelling, cooking, and gardening. 
Benjy Lowry (2024)
Picture and Bio coming soon.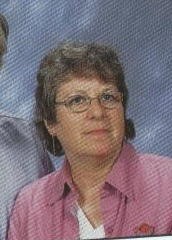 Jan Lyle (2024)
After a few Sunday visits to St. Thomas' I knew that I had found my new church home. I am a lifelong Episcopalian having been baptized and confirmed at St. John's in Ketchikan, Alaska. Since coming to St. Thomas' I have been involved as a 7:30 Lecturer and Usher. In the past I was actively working in the "rummage room" and organizing rummage sales and the Fine Goods table for the fairs. I served on the Vestry for about six years filling a few incomplete terms. I have worked in Human Services for the past 20 years. My husband Sandy and I live in Lincolnville. We have three grown children and two grandchildren.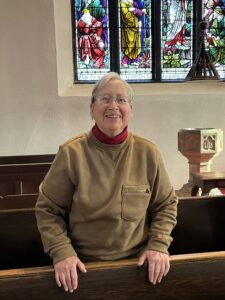 Gwen Prosser (2026)
Gwen graduated from Bryn Mawr College in English and U. Cal Berkeley in Social Work. She did social work for DHHS, Kno-Wal-Lin Home Health, and Catholic Charities. She also taught in Christian schools. She has lived primarily in Mid-Coast Maine and Northern California. She is currently working on a novel.

She was confirmed at St. Thomas in 1995; she has supervised and taught Sunday School, and is currently a lay reader and attends Bible Study and the Rector's class.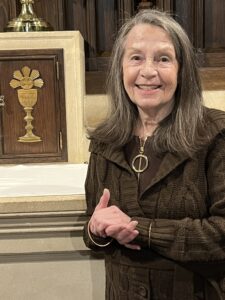 Jacqueline Recht (2026)
Formerly from Cardiff, Wales, Jacqueline came to the US when she was 20. She owned and operated Jacqueline of Wales, her own cosmetic store, in Concord, NH, where she did facials,  applications and sold high-end cosmetics. She taught cosmetology classes at a local college.
 
Jacqueline graduated from Notre Dame College in Manchester, NH with a bachelor's degree in Religious Studies. She then completed a unit of Clinical Pastoral Education and was assistant to the minister briefly at St. Matthew's Episcopal Church in Goffstown, NH, where she preached and served for one term on the vestry. Jacqueline later graduated from EDS, in Cambridge, with an MDiv.
 
She then worked as a counselor in a women's rehabilitation center; at an alcohol- and drug-intervention center, and as a patient counselor–all in NH. She moved to Maine to be with her daughter.
 
As a member of St. Thomas', she has sung in the choir, is a Lay Reader, and Lay Eucharistic Minister, Lay Eucharistic Visitor, leads Compline online for our church, and is on the Altar Guild.  She has taken EfM (Education for Ministry at the School of Theology in Sewanee), is a hospice volunteer at Sussman House, used to sing with Downeast Singers, and is active with a local Shakespeare group. She is a Third-Degree Reiki Master and a Oneness Blessing Giver. She has two lovely daughters, and 4 grandchildren.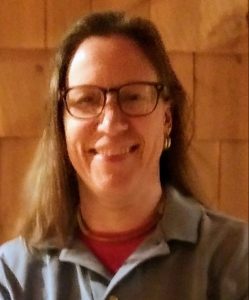 Kendra Watkins (2024)
Kendra Watkins moved to Midcoast Maine in 2002 and took the position of the first Assistant District Attorney to specialize in juvenile matters for Prosecutorial District 6. Soon thereafter she was appointed by the Governor to the Board of Visitors for the Mountain View Youth Development Center. She met her husband Jon Watkins in 2004 at Camden Harbor while he was serving as the First Mate of S/Y Sumurun. They married in 2007, and in 2008 Kendra left the DA's office to start a solo legal practice specializing in representing children in: juvenile defense, emancipation and as a Guardian ad litem. Jon and Kendra have four children, Luke, Charlotte, Wolfe and Violet, whom they homeschool. The family began attending St. Thomas' when they moved from Thomaston to Camden in 2016. In 2018, Jon began his own company as a for-hire boat captain and property manager for private rental properties in Camden.