Parish Staff
The Rev. Paul Briggs, Interim Rector
Picture and Bio coming soon!
Clarissa Brown, Minister of Music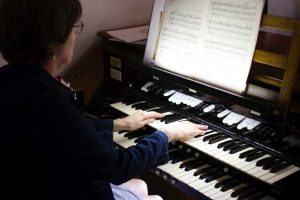 A Maine native, Clarissa Brown has been a music director and performer in area churches for many years. An educator as well as a musician, she is a docent for Friends of the Kotzschmar Organ and has participated in the Organ Festivals held at Merrill Auditorium. She received her Master's in Organ Performance at Boston Conservatory in 2008, and also holds the CAGO and AAGO degrees from the American Guild of Organists.
Tony Coyne, Sexton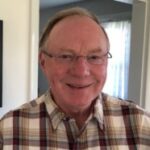 I am very pleased to be working for St. Thomas and the Rev. Lisa Fry. I moved to the mid coast in 2009 from Vermont. I live in Rockland with my wife Pat. I am retired from work as a Residential Energy Auditor and also industrial glasswork. So happy to be a part of the St. Thomas team.