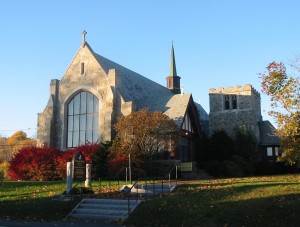 We are  followers of Jesus who:
Worship in beauty
Question in faith
Serve in love
Find out more about St. Thomas'
---
This page has many resources for our parishioners – Worship, St. Thomas' YouTube Channel, Rev. Lisa's letters, etc.  We will continue to update on a regular basis.
Please click here for St. Thomas' schedule changes
COVID-19 Scams
Taken from the US Treasury Department:

If you receive calls, emails, or other communications claiming to be from the Treasury Department and offering COVID-19 related grants or stimulus payments in exchange for personal financial information, or an advance fee, or charge of any kind, including the purchase of gift cards, please do not respond.  These are scams.  Please contact the FBI at 

www.ic3.gov

 

so that the scammers can be tracked and stopped.

Fraud involving payment of Federal taxes should be reported to the Treasury Inspector General for Tax Administration.


---
5th Sunday in Lent Sermon and Message from Rev. Lisa:
Please read the lesson before listening to the sermon - Ezekiel 37:1-14
Rev. Lisa's Sermon – 5th Sunday in Lent, March 29
Rev. Lisa's Message – March 28
You can find other videos on the St. Thomas' YouTube Channel
---
---
All Services and events at St. Thomas' are suspended due to the concerns of COVID-19.  The Parish Office is closed –
please call (207-236-3680)
or e-mail (admin@stthomascamdenme.org). 
Please check back regularly for updates. 
---
Prayer from The Rt. Rev. Thomas J. Brown, Bishop of Maine:
You, Lord Christ, subdued the troubled waters and calmed the fears of your friends. Send to people everywhere the healing power of your life-giving Spirit; grant us wisdom, grant us courage for the facing of this hour. You traveled through towns and villages "curing every disease and illness," and at your command, the sick were made well. In the midst of the spread of this virus give us tools to join you in healing those who are sick, soothe the suffering and pity the afflicted. Finally, in your great wisdom grant us an abundance of gratitude for all the ways we shall be your church for the people of Maine in this moment. We pray in your holy and life-giving name. Amen.
---
We offer several opportunities for worship:
All services are suspended until further notice…
Sundays
7:30 am: Holy Eucharist, Rite I
Coffee Hour follows on first Sunday of the month
10:00 am: Holy Eucharist with choir, Rite II and Enriching our Worship
Child care available
Coffee Hour follows
5:15 pm: Centering Prayer
Wednesdays
9:30 am: Holy Eucharist and Healing Service
Coffee Hour and Bible Study follow
Experience a panoramic view of our church
Experience a panoramic view of our chapel
St. Thomas' Episcopal Church
33 Chestnut Street
PO Box 631
Camden, Maine 04843
(207) 236-3680
admin@stthomascamdenme.org
Parish Office Hours:  Monday through Friday – 9 am to Noon