About Us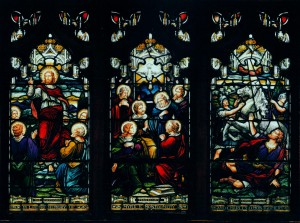 Welcome, everyone, to St. Thomas' Episcopal Church. We hope you will find peace and solace in this beautiful place, whether for a few minutes or a long time.
We are Christian people seeking to follow Jesus by way of the Episcopal tradition of worship, and by actively engaging in fellowship and ministry in both the church and in our work and daily lives.
We are open to everyone—regardless of age, race, gender, ability, or sexual orientation or identification—regardless of where a person might be on their life's journey.
Come and join us! We offer something for everyone. Questions? Please call me or email me.  Let's go and grab a coffee and talk!   Lisa+