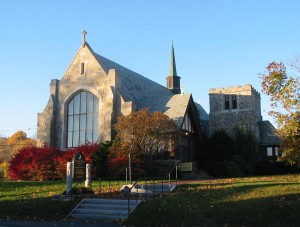 Come worship, celebrate, and share with us. Families, couples, or singles, we welcome you to our community of faith. Our life in the spirit is one in which we all seek to discern God's will for us and for others. It is in the power of a group that "when two or more are gathered together in my name", the holiness of the Lord may be felt. We invite you to share that power with us. Whether in school, at college, working, or retired, familiar with the Episcopal church or not, we open our doors to you, as we celebrate the Eucharist and share our services and common life together. Find out more about St. Thomas'.
---
 Parish Survey Results
Our Parish Survey has come to a close. A heartfelt thank you to all who shared their thoughtful, gracious feedback and counsel. The 2019 Vestry will utilize these results to help set the priorities for St. Thomas' in the coming year.   Click below for a summary of the survey.
---
 God's Abundance…Our Response
What will be your response to the abundance God has provided to you?
---
We offer several opportunities for worship:
Sundays
7:30 am: Holy Eucharist, Rite I
Coffee Hour follows on first Sunday of the month
10:00 am: Holy Eucharist with choir, Rite II and Enriching our Worship
Child care available
Coffee Hour follows
5:15 pm: Centering Prayer
Wednesdays
9:30 am: Holy Eucharist and Healing Service
Coffee Hour and Bible Study follow
View a panoramic view of our church
View a panoramic view of our chapel
St. Thomas' Episcopal Church
33 Chestnut Street
PO Box 631
Camden, Maine 04843
(207) 236-3680
admin@stthomascamdenme.org